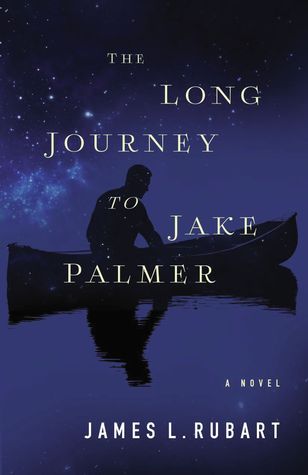 Corporate trainer Jake Palmer coaches people to see deeper into themselves—yet he barely knows himself anymore. Recently divorced and weary of the business life, Jake reluctantly agrees to a lake-house vacation with friends, hoping to escape for ten days.

When he arrives, Jake hears the legend of Willow Lake—about a lost corridor that leads to a place where one's deepest longings will be fulfilled.

Jake scoffs at the idea, but can't shake a sliver of hope that the corridor is real. And when he meets a man who mutters cryptic speculations about the corridor, Jake is determined to find the path, find himself, and fix his crumbling life.

But the journey will become more treacherous with each step Jake takes.
Genre: Christian speculative, supernatural.
MY THOUGHTS:
Jake Palmer is a life coach and corporate trainer who was involved in an horrific attack which left extensive burns to the lower half of his body. His wife has left him and his rehabilitation was long and arduous. Jake used to believe all the success principles he'd taught so many others, but since his traumatic injury, he found it all a bit cliched and struggled to go through the motions. While staying with friends at a secluded retreat, he hears local rumors of a secret corridor where the deepest longings of a seeker's heart will be fulfilled. Although he scoffs, he makes it his mission to look into it, just in case.
This isn't my favourite novel by James L Rubart. I felt there was sort of a contrived feeling in the holiday house, with many conversations between the couples introduced specifically instead of evolving naturally. Does anybody as consistently good-natured and goofy as Peter really exist? Most of all, I found it difficult to warm up to the main character. That may sound a bit harsh, considering all he'd been through. I didn't dislike Jake. It's just that over the long term, I grew depressed by his company and his headspace.
Jake is a mopey life coach, which seems to be a bit of a contradiction. He forever focuses on the negatives of his situation, while there are also many positives. He can still walk, row kayaks, ride dirt bikes, swim, water-ski, resume his job, and the upper half of his body is completely burn free, but he never once seems to express thankfulness for all that. I was hoping for somebody to remind him that the outcome of his attack could have been far worse. It never happens to the extent that I thought he deserved. When he isn't snapping at Peter to stop trying to set him up with women, he seems to be wallowing in self-pity that he's all alone. I wondered why so many women seemed interested to get to know him anyway, since he behaved so morose and rude to them.
I usually enjoy a good romantic thread, but reading all the ways in which Jake tries to fob off Ari, even though he's attracted to her, got a bit old. The story is written in such a way that it's easy to predict they'll get it together eventually. Seeing him keep up his insecure teenage boy act just detracts from the more interesting parts of the story.
I didn't think it started to rev up until about the sixty percent point, when Ryan, the supernatural guide, introduces himself. I did enjoy the way Jake's story becomes a parable, and he represents us all. His main issue turns out to be something we can surely almost all relate to, his response to guilt trips, and false and unnecessary grief about the ways he feels he's fallen short. Portals can be quite fascinating, and there are some intriguing thoughts about where fictional characters really exist, between the pages of books or in the individual imagination? So some of Rubart's usual trademark magic did come through. It's just this book seemed to have to wade us through a fair bit more waffle to get there.
I guess every author is entitled to a few misses, and I've had so many hits with Rubart's novels so far that I'll look forward to the next one. I liked the reference to Black Fedora coffee, which featured strongly in his last novel, The Five Times I met Myself.
Thanks to Thomas Nelson and NetGalley for my review copy.
2.5 stars