Today I'm sharing some examples of a romantic literary trope we all know well. I went for just these few, but of course there are many more.
Unrequited love is such a heart-breaking, cringe-worthy, face-palmy and awkward theme, why has it always enjoyed such popularity in stories? Could it be partly because most of us have experienced it, to some extent? In classrooms of 20+ schoolkids all about the same age, Cupid's arrows tend to fly madly in all directions. And does it hurt! Getting immersed in someone else's equally embarrassing fixes can be therapeutic.
I'll begin with a couple of poor, innocent girls who were struck with terrible cases, and didn't know what to do.
Marianne Dashwood
The second sister in Jane Austen's Sense and Sensibility breaks her heart over the thoughtless fortune hunter John Willoughby, to the point where she makes herself sick and almost dies of grief. She's the one who represents 'sensibility' or letting her emotions rule her. The guy she ends up with is arguably not as tantalising as Willoughby, but far more stable, and most importantly, genuinely in love with her.
Caroline Helstone
This sensitive teenage heroine from Charlotte Bronte's lesser known classic Shirley tries all she knows to get over it, but her heart just won't let her. Her intense love for the young mill owner, Robert Moore is strong enough to consume her, body, spirit and soul. Her love is unrequited by his choice, since he manages to switch off his attraction to her, choosing to focus on his business, believing it's all he has room for in his heart. (My review is
here.
)
Eponine
I saw Les Miserables live at the Festival Theatre when it was on tour. This poor little street waif sung her heart out for love of Marius, the honourable revolutionary soldier. There was no way her romantic dream could ever come true for her in that time and place, but at least she achieved her perfect death scene, in his strong arms (sigh).
Harriet Smith
Her mentor Emma Woodhouse convinces her to fall in love with the local clergyman Mr Elton, who has been particularly attentive to her. However, Elton has ulterior motives for his polite behaviour which takes both girls by complete surprise. Luckily Harriet has the emotional resilience to fall back in love with her former crush, honest farmer Robert Martin.
Scarlett O'Hara
While this Southern belle stomped over the hearts of a long line of men, she really hankered for years after one in particular, Ashley Wilkes, who could never be hers.
Some lovelorn ladies try to force their dreams to happen, and get downright nasty when it comes to unrequited love. They gotta learn, a man's heart just can't be controlled. And you have to wonder whether the fellows concerned are not better off without them.
Potiphar's Wife
She decides that if she can't get her husband's hunky man-servant Joseph to fancy her, or at least to jump into bed with her, she'll have to settle for having him thrown into prison on false charges and doing her very best to ruin his life.
Miss Havisham
This old dame is possibly the biggest villain of Great Expectations. Jilted at the altar by a man she adored, she chooses to spend the remainder of her life wallowing in her grief, wearing her mildewing wedding clothes and staring at her moldy wedding cake. She decides to engineer another unrequited love affair, anxious to mess up Pip's and Estella's lives too, even though they had nothing to do with her plight. Her only reason seems to be that misery loves company. (My review is
here.
)
Lucy van Pelt
Bossy and used to getting what she wants, she does her best to win the love of her friend Schroeder, but who can compete with Beethoven? She had a go (or several) at destroying his piano. Perhaps that's not the best way to win the heart of a budding musical protege. This girl has a lot to learn.
Just to prove it's not just a girl thing, here are some males who find themselves victims of Cupid's bow too.
King Arthur
He cherishes his wife, Queen Guinevere, but his downfall turns out to be keeping such a dishy right hand man as Sir Lancelot close by him most of the time. Poor Arthur was the powerful ruler of all he surveyed, but her genuine affection was the one thing he couldn't have. I'm sure Guinevere would have given it, if she felt she could. It would have made her life easier too.
John Pendleton
This man presents himself as the town grouch. Sunny young Pollyanna discovers the reason why Pendleton remained grouchy for decades. He'd been madly in love with Pollyanna's mother, Jennie, who married Pollyanna's father instead. Some people just can't move on easily. (My review is
here.
)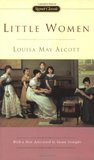 Theodore (Laurie) Laurence
Madly in love with his best friend Jo March, he does everything in his power to make her return his affection, including sulking and sobbing, but to no avail. She never viewed him in a romantic light at all, and made that clear long before she even met the man who did end up stealing her heart. Laurie just has to face the fact that his money and cuteness can't buy him everything. (My reviews are
here
and
here.
)
Severus Snape
His love for Lily Evans Potter blooms (or festers) for decades, including the long years after her death, (which he unintentionally helped to cause). To add insult to injury, the man she fell in love with was his old school bully. So Severus ends up taking his grief out on their poor son, who has the misfortune to look like his father, and be stuck in Snape's Potions class. A bad combination for poor Harry. (You might also like
Is Severus Snape a good person?
)
Dean Priest
He's a cynical, hunch-backed wanderer who loves Emily of New Moon to such an extent that he tries to sabotage her confidence in her writing ability. He honestly believes her literary aspirations will always be his only rival. Alas for him, she realises she's in love with her old school friend Teddy. Dean can't fix that one so easily.
But here's my favourite of all, the ultimate example of handling unrequited love. I can't think of anyone who dealt with it a sweeter way than this gentleman.
Mr Farebrother
He's a kindly chap from George Eliot's Middlemarch, who adores Mary Garth, but knows her heart belongs to the youthful and unreliable Fred Vincy. Instead of getting angry and setting out to win her for himself, Farebrother values Mary's happiness enough to take a different course. He never mentions his own feelings, but concentrates on helping young Fred become the sort of man Mary can be proud of. Who makes gestures this generous? Severus Snape, eat your heart out! (My review is
here.
)
If you have a favourite of your own, for I know they're everywhere, please share it in the comments. Or if you're feeling brave enough, and have a personal unrequited love story you'd be willing to share, go for it! What do you think of unrequited love stories? Cathartic or cringe-worthy? (If you enjoyed this, you might like my related post, Ships that never sailed, or in other words, possible literary romances that never took off. I also had a lot of fun with Literature's most awkward marriage proposals.)