I'm sure we all know the scenario here. A character knows (s)he should speak up about something important, because there may be a lot riding on it for someone else, or it is simply the right thing to do. It's usually something juicy, delicate or with the potential to cause a scandal. But the poor guilt-ridden person hesitates to become vocal, because the stakes are so high, the repercussions of letting the cat out of the bag could be devastating. Where do you turn, when doing the right thing means that you, or somebody dear to you, stands to lose such a lot?
We've probably all been in small situations like this at times in our lives. Reading about people with enormous dilemmas of the same type can be unforgettable. It's the equivalent of having a mental, emotional and spiritual workout, as we ache for these people, and imagine ourselves in their shoes. It's been said that reading fiction increases our ability to feel empathy. No more so than with stories like these.
I tried to incorporate conscience stories into some of my own novels. My heroines, Jasmine and Imogen, try to conceal significant information from heroes Courtney and Asher, in
Best Forgotten
and
Imogen's Chance
respectively. You have to make up your own minds whether or not they had grounds for feeling guilty when you read the stories.
Here are some others which spring to mind. They are a pretty varied lot, which proves that conscience issues can rear their ugly heads in all times and places.
Sweet Mercy by Ann Tatlock
The teenage heroine, Eve, sees moral issues as clear cut black and white. She's faced with a situation which makes her question whether the response that stands out as clearly correct is actually the kindest move. And should kindness ever trump the law? It's set in the 1920s during the Prohibition Era when bootleggers and moonshiners were doing their sneaky, secret business. My review is
here.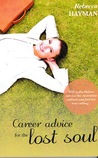 Career Advice for the Lost Soul by Rebecca Hayman
The conscience dilemma belongs to Sid, the elderly janitor. A certain instruction from the senior pastor he greatly admires leaves him wondering whether he should keep carrying it through. My review is
here.
Anne's House of Dreams by L.M. Montgomery
Dr Gilbert Blythe realises that a certain medical procedure on a patient, Dick Moore, may help restore his lost memory. But since Dick used to be a cruel brute to his wife, Leslie, others, including Anne, try their best to talk Gilbert out of going through with it. He doesn't have to even mention anything at all. What's the right thing for him to do under the circumstances?
The Conscience Case of David Bell by L.M. Montgomery
This is a short story from her collection, Chronicles of Avonlea. David, the father of the Bell clan, has been very depressed lately, and his family cannot figure out why. At last, he psyches himself up to get the matter off his chest, and everyone can relax again. Would you have felt the same way David did about a similar issue? Every reader is bound to have a different answer.
The Pounamu Prophecy by Cindy Williams
As a girl, the Maori heroine, Mere, takes some drastic action to pay back some oppressors who destroyed her family. Only later does she find out that the thing she's kept silent about for so long reverberated far further than the people she wanted to hurt. Is it ever as simple as tit for tat? My review is
here.
The Road to Testament by Eva Marie Everson
Ashlynne and Will are in the business of journalism on a small country paper. It's not surprising that some moral dilemmas pop up to test them, but this doesn't make it any less comfortable. My review is
here.
My Life Next Door by Huntley Fitzpatrick

In this YA novel, the heroine, Samantha Reed, is in a no win situation. Keeping quiet will make it impossible for her beloved boyfriend's family to receive the help they're entitled to, but speaking up means that her mother's political career will be destroyed. No matter what she does, somebody she loves is bound to be hurt. And putting off making a decision is still a decision in its own right. This is a really sensitive conscience story, but comes with my warning that the language gets pretty rough. My review is
here.
From this Moment by Elizabeth Camden
A certain person who is pivotal to the plot was involved in a boyhood prank that went horribly wrong, and somebody else suffered greatly at his expense. Since then, he's been trying his best to be a model citizen to make up for it, but is a guilty conscience so easily assuaged? My review is
here.
Jane Eyre by Charlotte Bronte
Edward Fairfax Rochester is trapped in a marriage to feral mad-woman Bertha Mason, but is in love with the placid, intelligent Jane Eyre. He doesn't believe he even has a dilemma throughout most of the book, but readers must ask ourselves whether proposing to Jane is a loving action, or quite the opposite, since he'd be making her a co-partner in bigamy without even knowing it? My review is
here.
Now for the drum roll. I cannot think of a story with a more heartbreaking conscience situation than this one. What an emotional roller coaster. This last one has to be the king of all gut-wrenching conscience stories.
The Light Between Oceans by M.L. Stedman
Tom and his wife Isabel have endured the heartache of losing pregnancies, but fate seems to be smiling upon them when a boat containing a dead man and a tiny baby girl are washed up on their lonesome island, where he is the lighthouse keeper. They embrace little Lucy like a gift from above, but when enough time has passed for the bonding to be complete, they learn that their daughter's birth mother, Hannah, is living on the mainland and still grieving her loss bitterly. What do they do? I must add the warning that this story made me cry my eyes out. My review is
here.